According to the "Medical Express" report, a national survey in the United States shows that the number of middle school students in the United States who smoke cannabidiol is on the rise.
According to the 2022 National Youth Tobacco Survey, more than one in five students who vaped said they had vaped CBD, an ingredient in marijuana that does not resemble THC Phenols are exciting. The survey found that Hispanic and LGBTQ+ children were the most likely to use CBD.
For the study, researchers drew a nationally representative sample of about 28,000 U.S. students from the Youth Tobacco Survey conducted between January and May 2022. Of the 2,448 reported active vapers, 21.3% said they had vaped CBD, and 6.3% did not know if they had vaped CBD.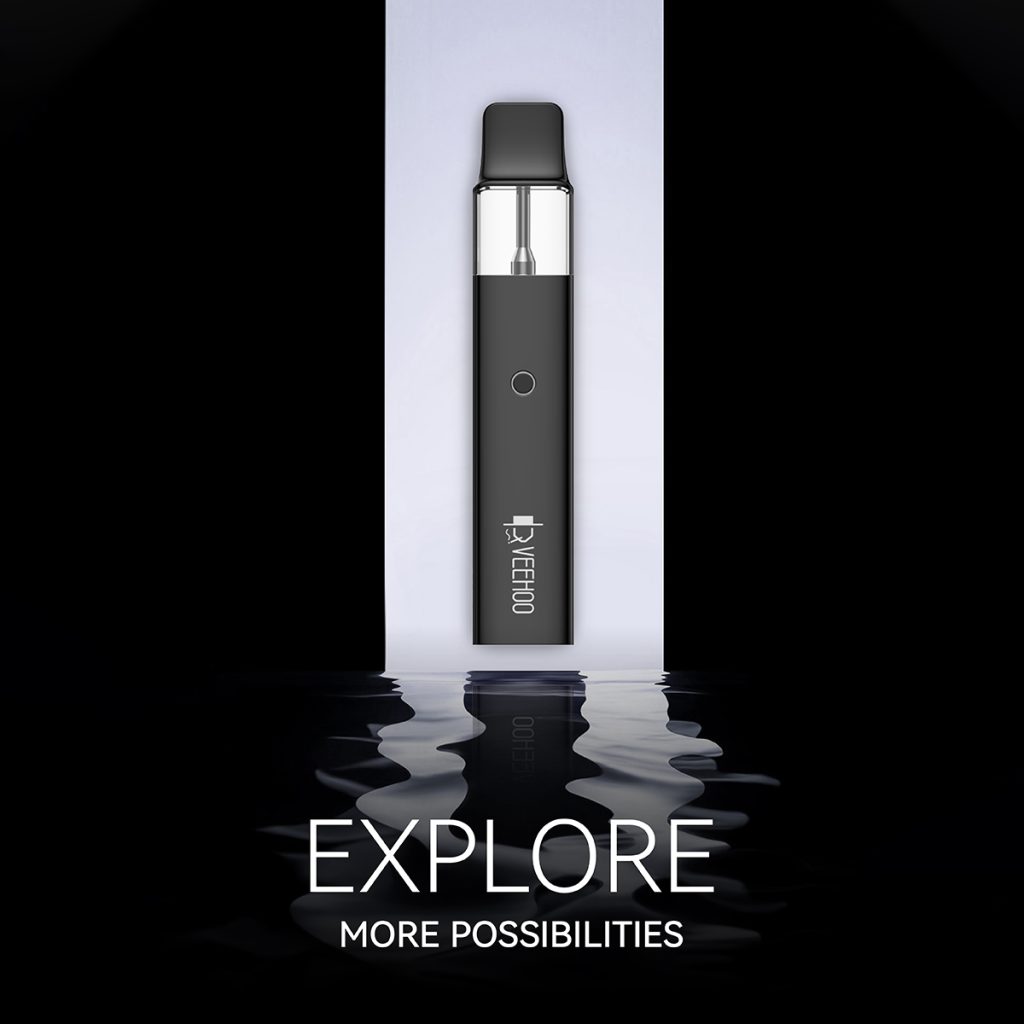 Health experts warn this could pose serious risks. Dr. Diane Tanaka, medical director of the Center for Adolescent and Adolescent Health at Children's Hospital Los Angeles, explained: "There is evidence that the younger you start using marijuana or marijuana, the greater the effects we can see on brain development and mood. "
The findings were published Aug. 16 in JAMA Online Open. More than 2.5 million middle and high school students will report using vapes in 2022, according to the U.S. Centers for Disease Control and Prevention.
Although CBD ingredients may have mood-regulating and stress-reducing effects in adults, for adolescents, the use of CBD vapes may have serious consequences, which require the attention of parents and school circles. Veehoo vape company has been paying attention to the health problems of young people and taking active measures.
In recent years, the popularity of CBD (cannabidiol) in the vape market has attracted a lot of attention. CBD is a non-psychoactive ingredient in the cannabis plant that is said to have a range of benefits, such as mood regulation and stress reduction. However, experts warn that the abuse of CBD vapes among teenagers could lead to serious health risks.
Dr. Diane Tanaka pointed out that the adolescent brain is more sensitive to external substances during development. Using substances such as marijuana or CBD may have negative effects on brain development, including mood problems, learning and memory difficulties, and more. These effects are likely to be more severe the younger you are when you use marijuana, research shows. Therefore, the use of CBD vapes by adolescents may have long-term adverse effects on their health and future.
Although CBD is widely accepted among adults and used for mood management and stress relief, it does have some side effects, and that doesn't mean it's equally safe for teens. Experts call on parents and schools to strengthen education for teenagers and raise their awareness of the possible risks of abusing CBD vapes.
As an vape company concerned about the health of young people, Veehoo vapes has been actively taking measures to ensure that its products will not be abused or have a negative impact on young people. Although Veehoo has launched a CBD vape pen, they emphasize that the product is only suitable for adults and encourage consumers to use it according to their own needs and professional advice.
In addition, Veehoo vapes is also committed to working with parents, schools and health organizations to provide education and information about the use of vapes to help young people understand the potential risks.
Bottom Line: As CBD vaping gains popularity among teens, health experts warn of serious risks. Early use of CBD or cannabis-related products may have long-term negative effects on teen brain development and mood. While CBD is widely used among adults, for teens, vaping CBD can have serious consequences. Therefore, parents and schools should pay close attention to this issue and conduct relevant education and communication with teenagers. Veehoo vape company is actively concerned about youth health issues and has taken steps to ensure that its products are not abused. They also work with parents, schools and health organizations to provide education and information to help teens understand potential risks. The health of adolescents is our common concern and requires the joint efforts of all parties in society to protect their well-being.
Tags: CBD vapes, American teenagers, veehoo vapes