In recent years, a variety of novel flavors have appeared in vapes on the international market – chocolate popcorn flavor, cinnamon sundae flavor, pineapple coconut flavor, vanilla rum flavor, daffodil ice cream flavor, curry chicken flavor, bubble Milk tea flavor or even salty licorice flavor. Many flavored vapes are briefly popular and then withdraw from the market, like a flash in the pan. Various newly introduced regulations and bans have made the vape market situation increasingly complex.
Mainly fruity, with a variety of flavors coexisting
Nowadays, some specially flavored vapes still exist, but more classic flavors such as fruity flavors dominate most of the market. The British NGPTrends website is a professional website reporting news on new tobacco products such as vapes. Alan Byrne Carter, general manager of NGPTrends, said: "Fruit-flavored vapes have always been popular. In the past few years, fruit-flavored vapes have gone from single fruit flavors of cherry or grape to more unique mixed fruit flavors. The same is true for mint-flavored vapes, which have evolved into more sophisticated flavors and are often combined with fruity flavors, such as Green Ice Mint and Strawberry Mint."
In Europe, especially Western Europe, demand for traditional tobacco-flavored vapes appears to be declining. Carter attributed this to the fact that "vape consumers have quit smoking and do not want to relapse." Another important reason may be that vapes lack real tobacco flavor. Almost all vape liquids cannot faithfully restore tobacco taste, because vapes do not burn real tobacco, but only heat and evaporate the liquid soaked in tobacco aroma. However, Carter noted that tobacco flavors have not completely disappeared from the vape world. For example, the British vape brand PodSalt recently launched the Origins series of products, which includes 6 tobacco flavors.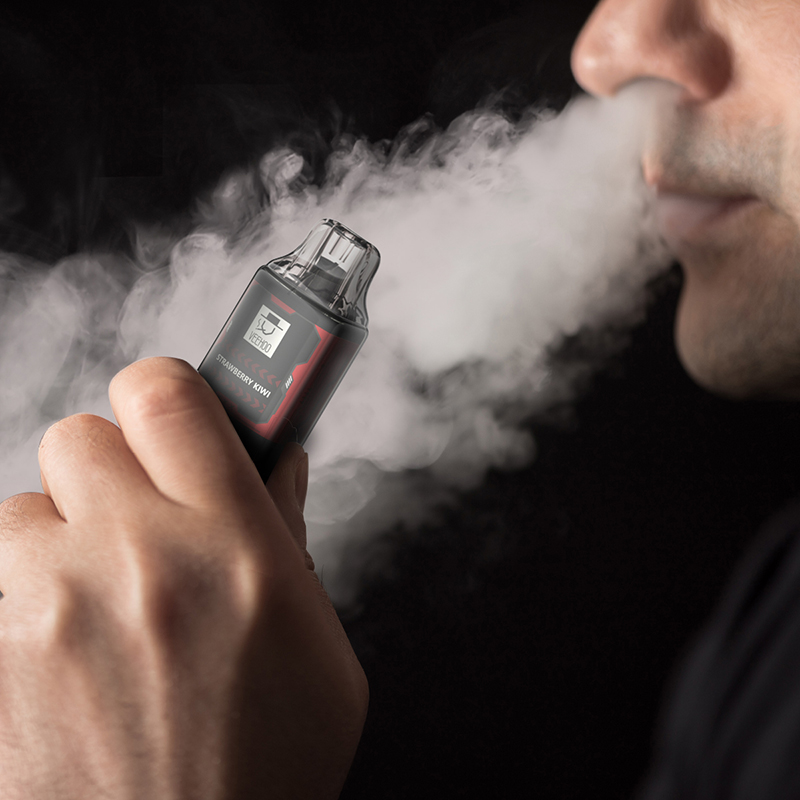 Consumers and regulations determine market trends
The development trend of vape flavors is inseparable from the preferences of consumers everywhere. Flavors that are popular in North America may not be popular in the Middle East. Moreover, each region has its own regulations governing which flavors are allowed and which are not.
Some European countries have already implemented bans on certain flavored vapes, such as restrictions on vape products containing sugar or sweeteners, and sooner or later these restrictions will be expanded to the entire EU. This will affect the development trend of vapes and is likely to make tobacco-flavored vapes, which are currently declining in the Western European market, popular again.
This is already happening in the United States. Now, the U.S. Food and Drug Administration is asking vape companies to focus on tobacco flavors. "We hope there will be a wider variety of tobacco-flavored vapes in the U.S. market," Carter said.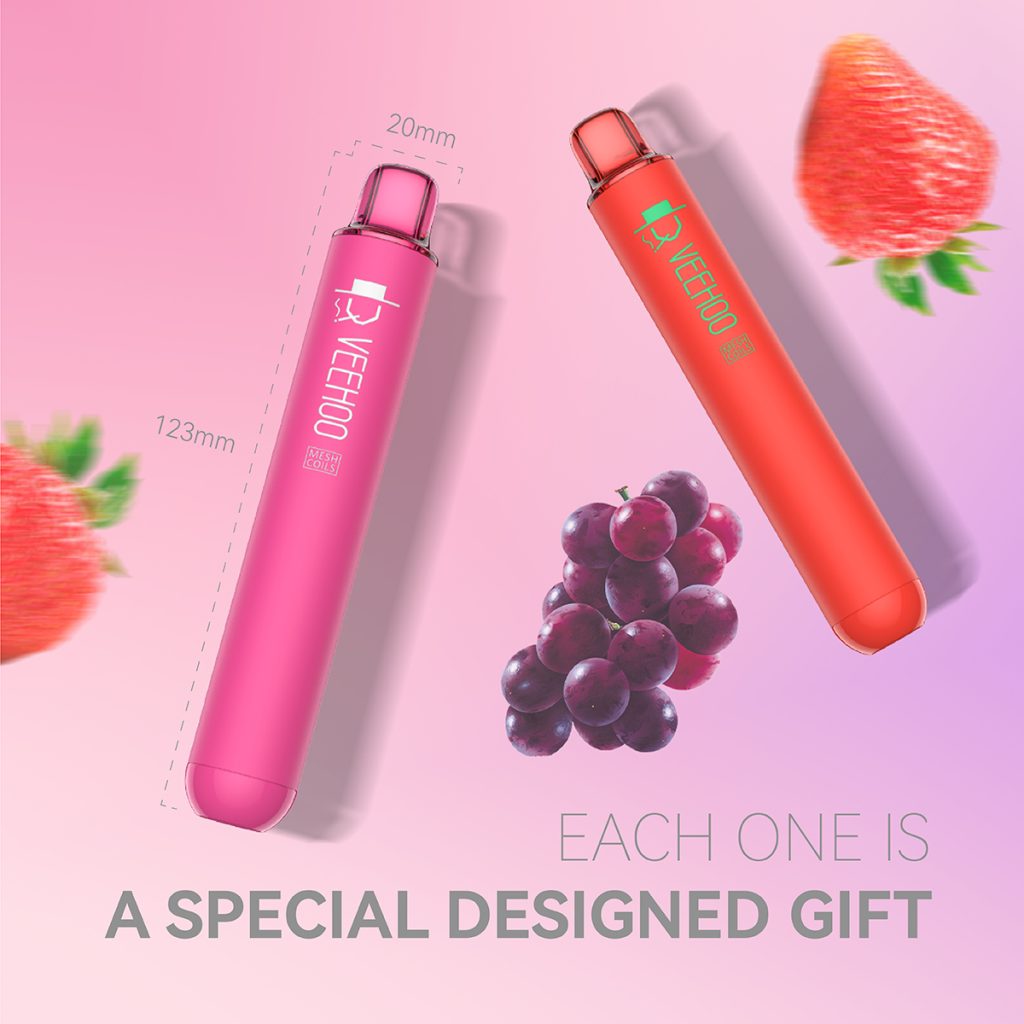 Canada, the neighbor of the United States, does not have such strict regulations on vapes, so it often becomes a place for testing and promotion of new flavors of vapes, which is not possible in the United States. Carter revealed: "Philip Morris International has recently been testing some new products in Canada. We expect Philip Morris International to launch an upgraded version of VEEV vape equipment, VEEVONE, in Canada, which includes flavors such as mango, blueberry, strawberry, apple and watermelon."
Flavor and fragrance companies launch various new flavors
To explore vape flavor trends, you can observe the latest trends in flavor and fragrance companies.
The German Hertz Flavors and Fragrances Company was founded in 1931 and is well-known in the tobacco industry. The company counts Europe and the United States as key markets, while also expanding its operations in Southeast Asia, especially Indonesia.
Today, Hertz Flavors and Fragrances is no longer just a supplier of flavors and fragrances for traditional cigarettes. The company has begun to establish its own e-liquid product system.
At the InterTabac exhibition in 2022, the German company launched a series of new flavors of e-liquid, such as rock candy, white coffee, lemon cheesecake, coconut caramel and banana cookie. Vivien Wenzel, vape flavor sales manager for Hertz Flavors and Fragrances, said customers are very interested in the products.
At InterTabac 2023, the company launched another series of products. Although fruit-flavored vapes currently dominate the market, there appears to be growing demand for more complex and exotic vape flavors.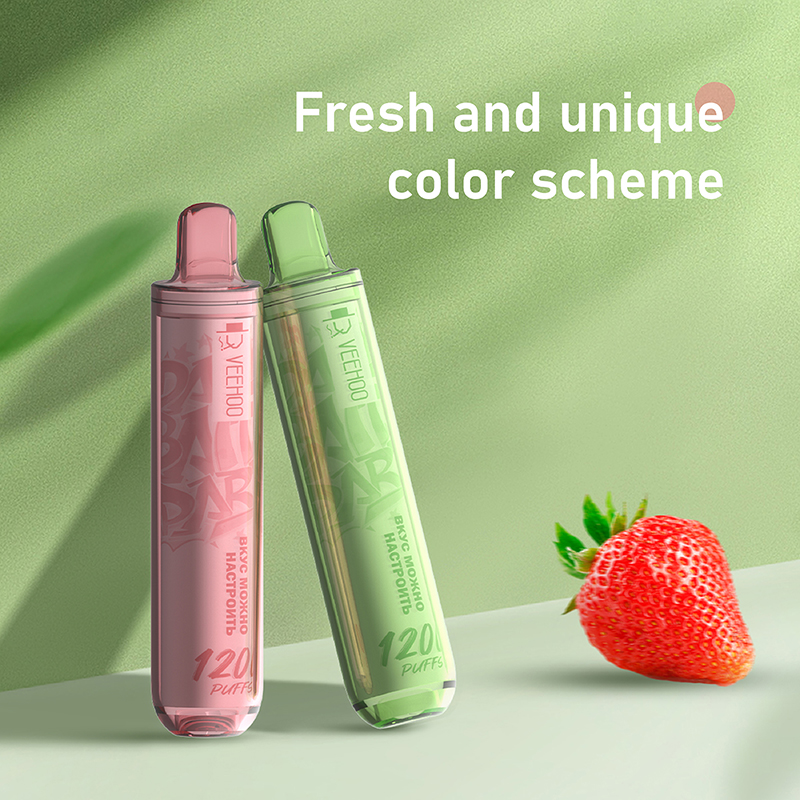 Wenzel pointed out: "The momentum of disposable vapes seems to be slowly waning, and vapes that can be filled with e-liquid are gradually emerging. This may lead to a resurgence of complex flavor products. Market conditions vary in each region , only by being familiar with local flavors of candies, fruits, beverages and desserts can we create fragrances that resonate with consumers."
Like Carter, Wenzel also mentioned that some EU countries, such as Denmark and the Netherlands, have banned flavored vapes other than tobacco flavors.
Wenzel said: "Although there have been calls for an EU-wide ban, this has not yet happened. We are all anxiously awaiting EUTPD3 (the third version of the EU Tobacco Products Directive regulatory framework), which will impose restrictions on the sale of electronic products that are allowed to be sold. The ingredients of e-liquids are regulated. Young people always follow trends and like to try new things. If something they want is banned, they may like it more."
Eastern European consumers prefer sweet taste
Bimar Project, a company located in Minsk, Belarus, was established in 2012 and currently focuses on selling vape products in the Eastern European market.
Andre Zavalli, co-founder of Bimar Project, said that currently the most popular vape flavors in the Eastern European market are bubble gum, blueberry, cola, grape, iced banana, etc. "We are seeing a clear trend that sweetness is becoming more and more important among all vape flavors, and the mint flavor, which was previously the best-selling, has now dropped to second or even third place," he said.
Zavalli predicts that vapes with exotic flavors and multiple compound flavors will become popular in the Eastern European market in 2024, a trend that has already begun to appear this year. In addition, he has noticed a growing interest among Eastern European consumers in candy flavors.
Although classic tobacco-flavored vapes are popular in the U.S. market, they have been left out in the Eastern European market. Zavali pointed out: "In the Eastern European market, sales of single-tobacco-flavored vapes have obviously begun to decline, replaced by fruit-flavored vapes. Young people are the main consumers of vapes. Most of them do not like the taste of cigarettes, but like the taste of cigarettes. Pursue more innovative aromas." In Russia and Belarus, vape products currently do not need to pay consumption tax, but Zavali believes that taxation is only a matter of time. He predicts that vape sales will grow further in Eastern Europe.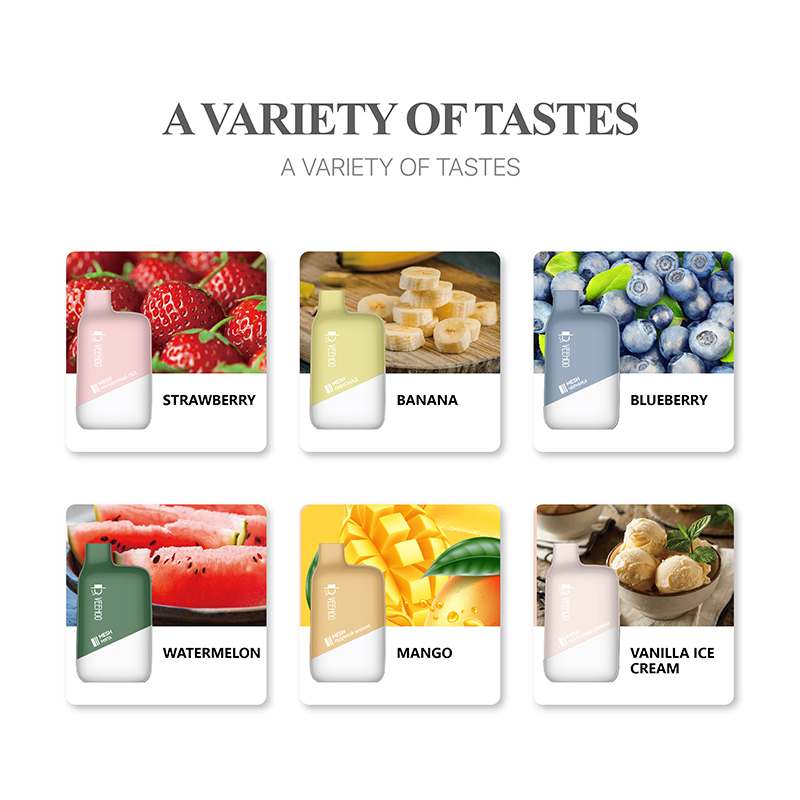 Flavor development of Veehoo vapes:
As an vape brand with ten years of vape factory experience, Veehoo vapes have always been committed to providing high quality and diverse flavor options. Their product line spans traditional tobacco flavors, fruit flavors, and some unique flavor combinations. Veehoo vapes focus on the balance and restoration of flavors and strive to provide users with the best smoking experience.
Veehoo vapes also attach great importance to product safety and health. They use high-quality raw materials, ensure their products are free of harmful substances, and go through strict quality control procedures to ensure product safety. In addition, Veehoo vapes also pay attention to user feedback and needs, constantly improving and innovating their flavor selections.
In the face of complex market trends, Veehoo vapes pursue sustainable development in a highly competitive market and win the trust and reputation of users by balancing flavor selection, focusing on product safety and health, and paying attention to user needs.
Tags: vape flavor development,What are the most popular vape flavors,What are the flavors of vapes,veehoo vape